Main content starts here, tab to start navigating
Current Projects & Initiatives
FOOD FEST
Taking QFF on the road!
We will be visiting some major cities this year to contribute support for Queer Food businesses and community organizations. The festival will be a great way for locals to find Queer Businesses in their area and connect with neighborhood folks.
If you want your business/organization to be a part of our festival please fill out the form here.
If you are an artist or performer we would love to speak to you as well!
QUEER ALL YEAR
Queer All Year is about showcasing people and organizations who you should support long after Pride and LGBTQA+ History Month are over; with the long-term goal of curating and building a network of queer food folks — from farmers, beekeepers, and sommeliers to hospitality workers, caters, and food media experts.
Additionally, we started this initiative with an emphasis on long-term strategic partnerships rather than partnerships only during Pride.
Current supporters include Bento Box, James Beard Foundation, Resy, and more.
PROGRAM
Utilizing our network of queer food workers and chefs, we work with organizations to host and curate informative, fun, and collaborative events.
Previous Public Programming Includes:
Panels with the James Beard Foundation
Llama Inn Fundraising Event
Panels with Penn State University
Queer Beer Fest
Panels with No Kid Hungry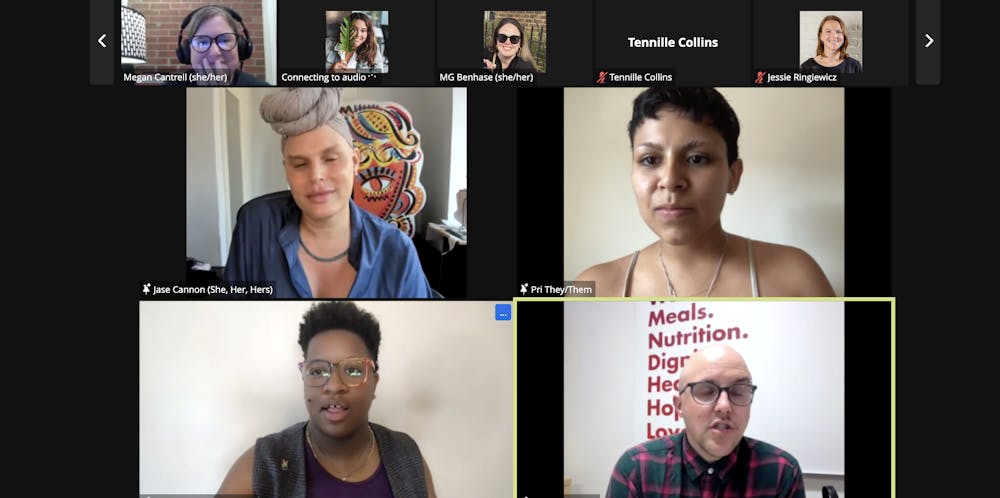 University of Michigan: Queer Food Systems
Community Project with Open Art Space at MOMA
MOFAD x QFF: Food and Queer Bodies
Media
We are one of the first platforms to showcase queer folks who work in food and beverage. Check out our Instagram.

Head to press to view our partnerships with Resy and Spruce Eats.